For many entrepreneurs, networking can feel awkward or uncomfortable. But, no matter the industry, the connections that form at these events can be vital to helping business owners grow their companies.
"I believe networking is the core of creating your personal brand and branding for your organization," said Angie Juzang, a marketing professional and co-founder of Legacy Business League. "There's a saying in business that it's who you know, but more importantly, it's about who knows you. If you don't interact or engage with someone from an organization, they will not recognize your name or your business when they have the opportunity to build a relationship with you."
Juzang often coaches business owners on how to make the most of networking opportunities, even ones based around casual interactions. She reminds them to talk less about themselves and more about how they can help others achieve their goals. Sharing a personal anecdote can make the interaction more memorable. And, everyone should enter a networking event with business cards – either physical or electronic – to share with others.
"Once you start that conversation, that's where you start to build a relationship and generate more interest in your business," Juzang said. "Have your elevator speech ready and make eye contact when you are talking to people. It's like Maya Angelou said – people will always remember how you made them feel."
Helping business owners network is one aspect of Hancock Whitney's Small Business Matters program, which provides training and resources for local entrepreneurs. In recent years, Hancock Whitney has partnered with Legacy Business League to ensure that entrepreneurs from minority and under-represented backgrounds have the same access to these services and an equal opportunity to help their companies succeed.
In addition, Legacy Business League provides platforms for business owners and professionals to hear from guest speakers, learn about financing and marketing, become advocates in the community, receive mentorship, and guide first-time home buyers through the purchasing process.
"If we did not have Hancock Whitney in our corner, we could not have the footprint that we have," Juzang said. "We've been able to provide grants to entrepreneurs that were completely funded by Hancock Whitney. They understand the value of entrepreneurs being successful and have a hand in teaching them. They don't pitch products. They pitch a lifestyle. I've learned a lot myself from the professionals at Hancock Whitney about how I should approach someone who is asking for help. It's an extremely valuable relationship and one that we are grateful for."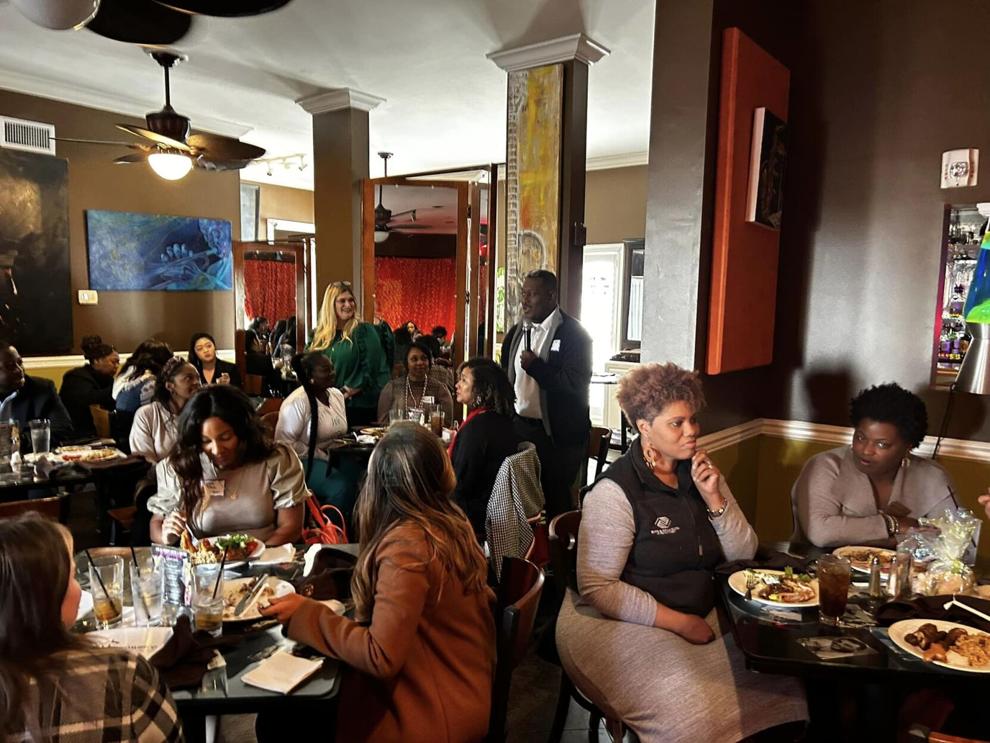 As more people consider launching their own businesses, Juzang said it is vital that they are prepared for the rigors of being an entrepreneur, both financially and emotionally. They should also have a solid business plan, including a marketing strategy, and ensure that their company can be sustainable for the long term.
"What is fantastic about our partnership with Hancock Whitney is that they ask these fundamental questions," Juzang said. "Too many people do not ask for help or don't know where to look for help. That's why we do what we do. We are here to connect individuals with those partners so they can exchange ideas and resources."
For more information on Legacy Business League, visit www.legacybusinessleague.org. For more information on Small Business Matters, visit https://www.hancockwhitney.com/small-business-matters.